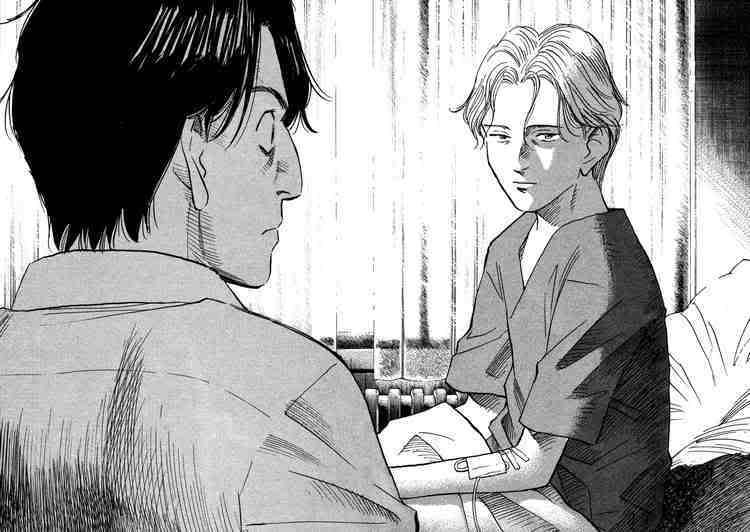 Naoki Urasawa's Monster
I have a habit of using "comic book" and "manga" interchangeably, and I get a lot of grief for it. My friends understand because I'm learning Japanese, and I don't see the problem because
manga
literally means "comic book", but everyone I know says otherwise. There are typically two arguments that pop up when I do this...
"Comic Books are American, and manga are Japanese."
The first argument annoys me a little. I always found that a little odd, since French and British ones are also called "comics". It seems that we only differentiate between Western and Asian comics, because we only have the word "comic" western art, and
manga, manhua,
and
manhwa
for Japanese, Chinese, and Korean comics, respectfully. This "line" between western and eastern gets especially murky sometimes. Is
Spiderman
made in Japan a "comic" or a
manga
, in America? Is
Dramacon
a "manga" or "comic"? The Answers: Spiderman would be called a "comic" and Dramacon (Although it's American), would be considered a
manga
. The country of origin is always overlooked in these cases.
"Comic books have Western Art, and manga have ...manga art."
It's expected that comics have "comic art" and
manga
has
"manga
art". Honestly, I can't tell the difference between the two at all. I only pay attention to what the artist distorts, and how they render certain details. Each artist has an individual style, so I can't say what is "comic art" and what is "
manga
" art.
There are plenty of Japanese artists who draw "comic book" style and plenty of American artists who draw "
manga
style". However, the country of origin argument gets brought up again. "Manga" with realistic art like Naoki Urasawa's
Monster
is still overlooked because they are not American; non-manga looking comics are automatically
comic books
. It's a losing battle.
~~
They have minor differences between them, as do all things from different countries, but I don't understand calling them "comic book" in their native language. We (most Americans) speak ENGLISH. Generally, when speaking in English, I use mostly English words. We don't usually call German chocolate
schokolade
, and French chocolate
chocolats
, we just say "German chocolate" or "French Chocolate". It's fairly easy to say "Japanese comic book", so why do we give it a whole new word in English?